As many of you are aware, long-time member and patron Jane Burnell passed away on March 24th 2011 aged 86. Jane's enthusiasm and feisty personality belied her age as she continued to appear on stage with the Players as well as be an active part in the WI and Mother's Union.
Jane was born in Dublin on the 1st September 1924 and her birth certificate was written in both English and Gaelic. It wasn't until living in Blackburn with her family for many years that she was officially registered as a 'Citizen of the United Kingdom and Colonies' in 1949.
Jane was very much the 'tomboy' in her youth, often sticking up for her little sister with the odd thump, as well as sneaking out with her older sister's nylons for a night in the town. Jane met her husband at St. Francis' Church where they both worked as Sunday school teachers. They married on the 29th of April 1950; FA cup final Day. The wedding started at 3pm and as soon as it finished all the men dashed out to check the score. Jane was not particularly happy about that.
Jane possessed a particularly sharp mind, compiling quizzes and writing prose. When offered a computer by her family in her late 70s, she enrolled on a computer course and enjoyed it so much she did another.
Most of all, Jane was a loving and caring Wife, Sister, Mother, Grandmother and friend.
Jane will be missed by us all and our thoughts are with her family.
[img]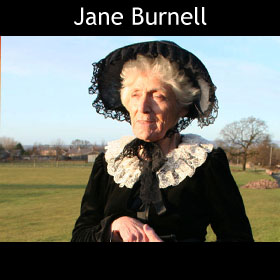 [/img]


Similar topics
---
Permissions in this forum:
You
cannot
reply to topics in this forum